Singers
Diatonic is a choir of around 16 singers.  Our thoroughly enjoyable, weekly rehearsals take place on Monday evenings from 8.00pm to 10pm at The Friends Meeting House, 39 High St, Warwick CV34 4AX.  We perform 2-3 concerts per year plus occasional church services and weddings.  We also sing madrigals and folk songs in the gardens of Baddesley Clinton, a National Trust property, in the summer.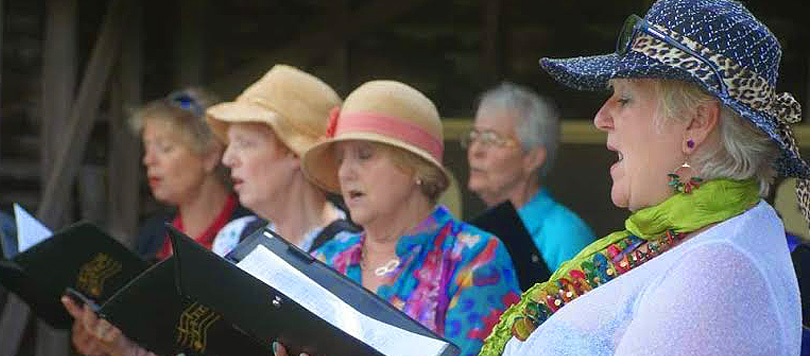 We sing a wide variety of music including tudor anthems, madrigals, folk songs, larger pieces such as Bach's Jesu Meine Freude, requiems such as Fauré and Mozart, and modern pieces by composers including Tavener and Rutter. Whilst much of our repertoire is sung "a cappella" (see below) we also perform accompanied work from well known composers and arrangers, to suit seasons or occasions throughout the year. Edward Jenkins is our accompanist on the organ, and we also occasionally enlist an orchestra or soloists.
a cap·pel·la
adverb or adjective ä-ka-'pe-la
: without instrumental music
Origin
Italian a cappella; in chapel style
First Known Use: circa 1864
The choir have enjoyed foreign tours together with the Oriana Singers from Gloucestershire. We have visited Spain, France and Germany, and Prague.

Join Us!