September in Prague
An optional and fun part of being in Diatonic choir is that we occasionally travel abroad and sing together with the group 'The Oriana Singers' from Dursley in Gloucestershire. We share the cost for this individually, and are invited to bring along our partners and friends to make it an enjoyable holiday with plenty of time for sight-seeing and singing too.
We have been on some splendid concert tours of Spain, France and Germany. This September we have planned to go on a singing tour in Prague where we will perform two concerts and a mass.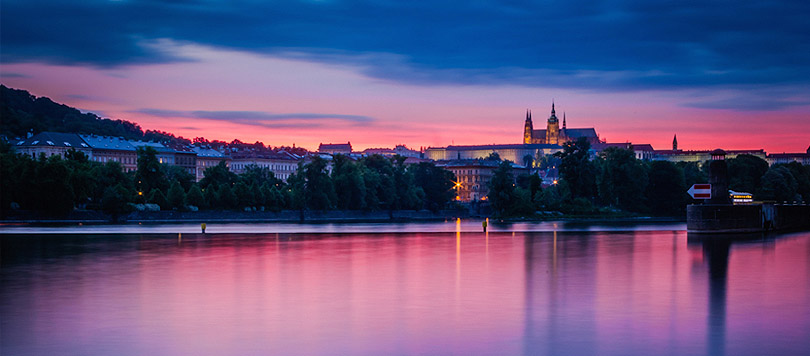 The music we have planned to sing in Prague includes:
Palestrina - Exsultate Deo
Tallis - O Sacrum Convivium
Byrd - Felix Es Sacra Virgo Maria
Lassus - Exaltabo Te
Stevens - Ye Spotted Snakes
Hatton - Over Hill, Over Dale
Palestrina - Missa Aeterna Christi Munera
Poulenc - Salve Regina
We are also performing arrangements from Oriana Singers' David Moss (our founder conductor) and our own Alan Teuten - and lots more besides! It will be our fifth tour together and if you happen to be in Prague from 8th-12th September, you would be most welcome to come and hear us sing.
Our Past Tours